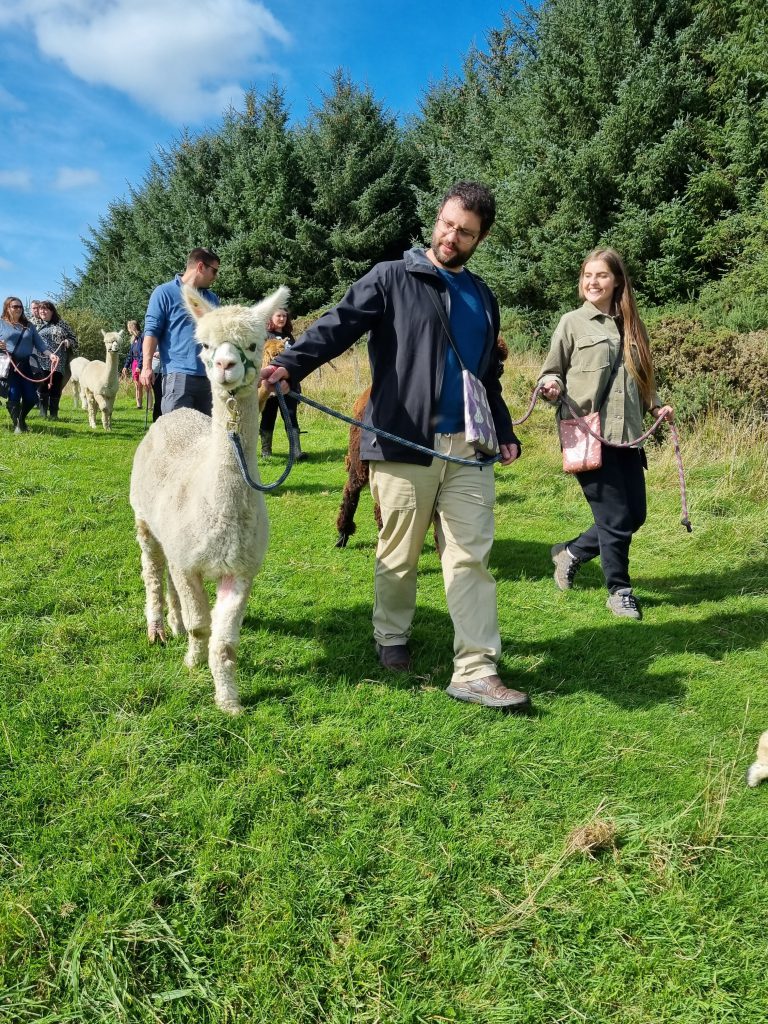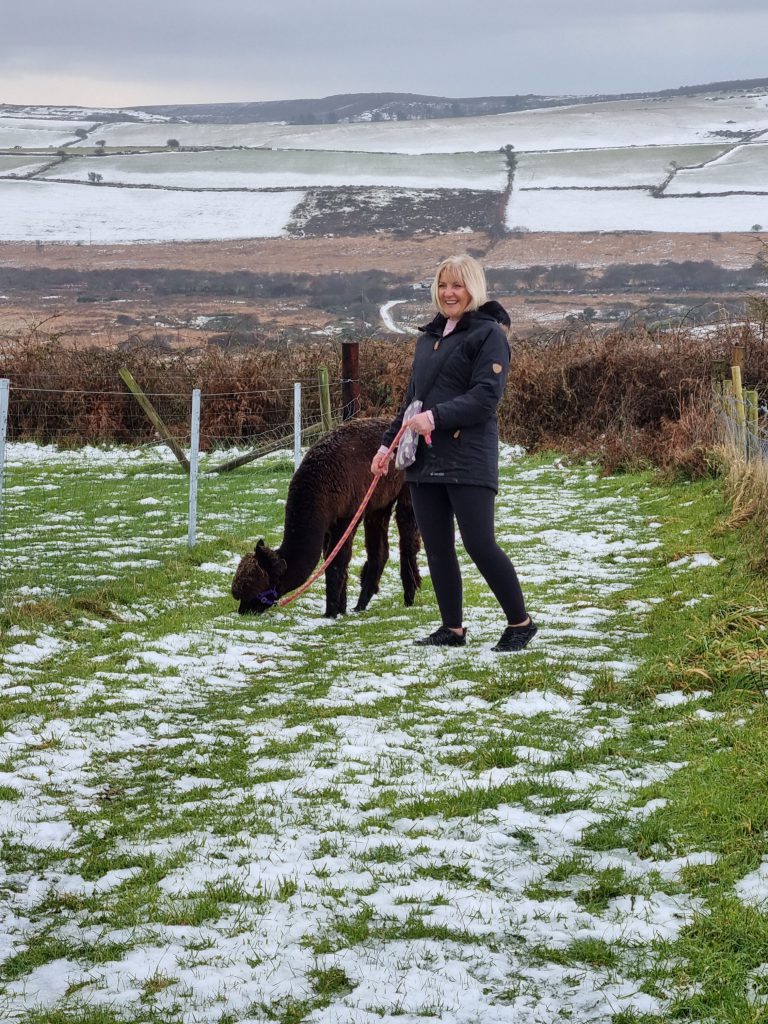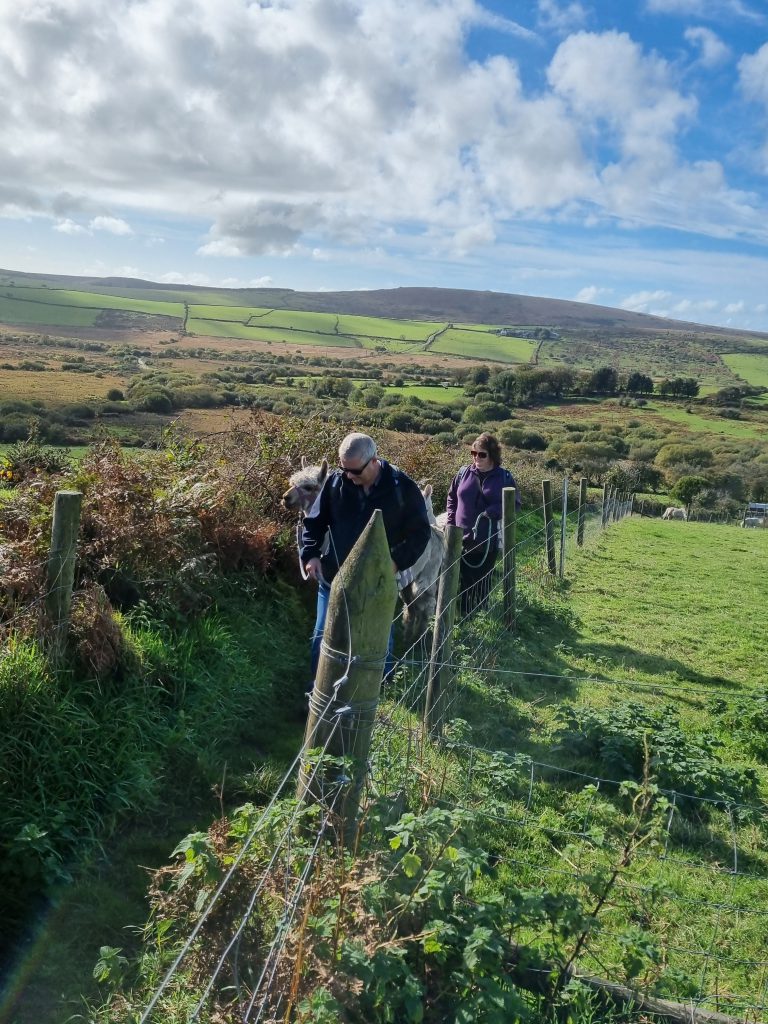 Come and join us for a unique experience. Whether you're celebrating a birthday, an anniversary, on holiday, looking for something to do with the kids or just mad about alpacas. This experience will be one to remember and a great activity for all to enjoy!
Walk, feed & bond with one of our friendly alpacas as you take in the breath taking views of Bodmin Moor. Make amazing memories with family and friends as you trek with these lovable creatures and then join us in our cafe for a delicious complimentary Cornish cream tea. If you would like to make this experience extra special we also offer an afternoon tea option which can be added to your booking upon checkout.
We want everyone to feel included so we have no minimum age requirement for our trekking experience. Children under the age of 7 must be accompanied by an adult with a trekking ticket and will not be allowed to handle an alpaca by themselves. Due to health and safety children under the age of 16 must have an adult present with them on the trek. (This can be an observer or a trekking ticket.)
---
What to expect…
On arrival to the farm you will be greeted by one of our friendly members of staff who will direct you to where you need to go. Once everyone is ready we will introduce you to our team of friendly alpacas who will be eagerly waiting for you. Or shall I say your bag of treats 🙂 We will give you a hands on health and safety talk including how to handle and feed your alpaca.
The trek is around 1 mile which will last between 45 minutes to an hour. This is all at alpaca pace, which is very slow and there are frequent stops for feeding and pictures so it is a nice relaxing walk. When we have finished we will walk you down to our cafe where you will receive a yummy Cornish cream tea and get the chance to browse around our shop for that perfect alpaca related souvenir.
All trekkers over the age of 8 will receive a complimentary cream tea. If you have any dietary requirements please let us know before your arrival to the farm. Under 7's will receive a delicious homemade ginger bread alpaca biscuit.
If you book a family ticket with us please contact us before arrival to let us know how old your children are so that we can allocate suitable alpacas for them.
We hope to see you soon!