Welcome to Cornwall's first Cat Café. We have the cats and we have the Café so why not??
We are located on a farm on Bodmin Moor with stunning views of the rolling hills and cats to cuddle what more could you possibly want?
All the cats will come in and out of the cafe as they please however if you have some toys and a pot of dreamies ( which we will provide) they will be your best friends.
We have limited seating so tickets must be booked in advance. See our booking table below.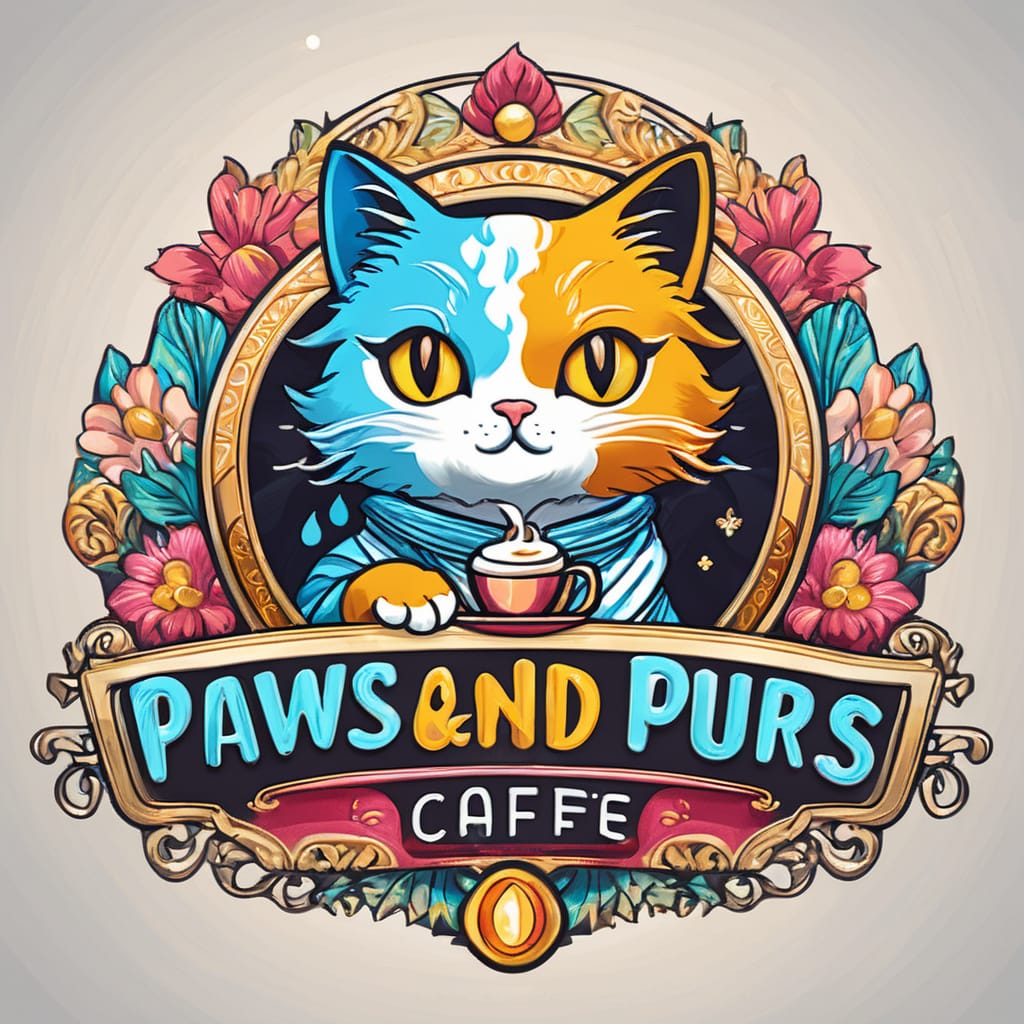 Along with our new cat cafe we have a brand new lunch menu. We have a selection of light bites for you to enjoy whilst looking out at the beautiful views of Bodmin moor and of course enjoying the company of our lovely farm cats.
Make your time with us extra special and book in for a delicious Cornish afternoon tea. Our afternoon teas include a selection of Sandwiches, cake, sausage rolls and of course a delicious scone with clotted cream and jam. (Just watch out for the cats… they love clotted cream)
Afternoon teas must be pre booked and can be added to your cart upon check out. Please let us know before arrival if there are any allergies or dietary requirements.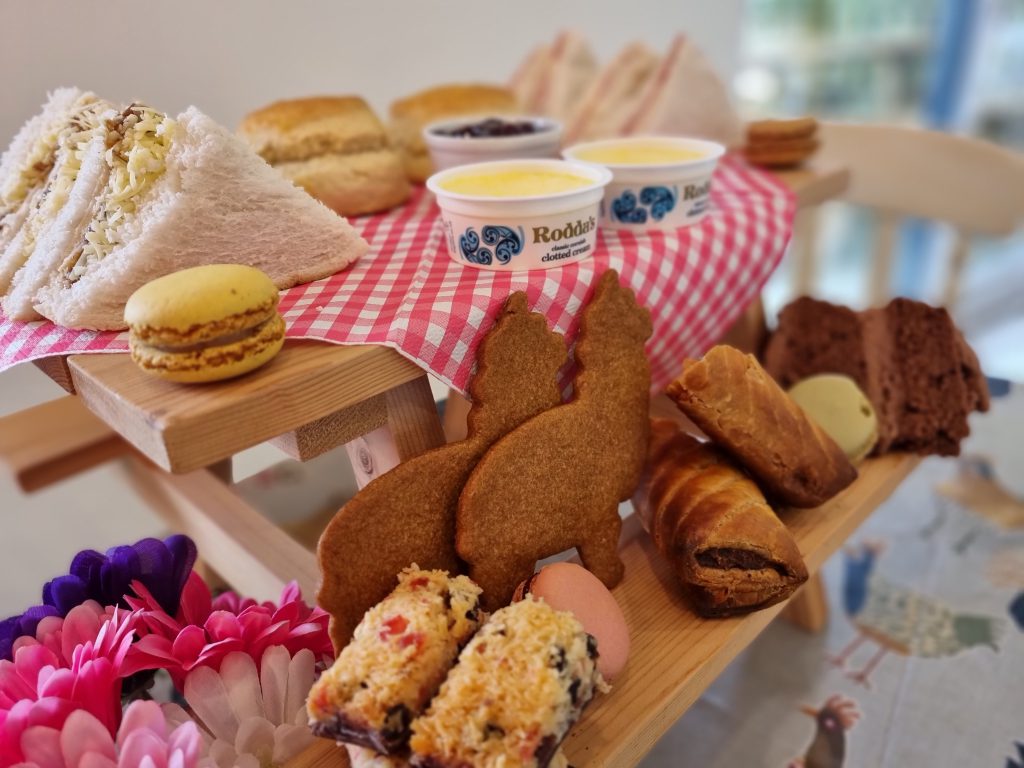 Lets introduce our beautiful cats
Smudge, She is our old girl she is nearly 14 years old and will very much do her own thing, if she come and sits with you this is great she likes to be stroked on the head and neck but not on her back legs. She can be a typical tortie and scratch when she has had enough.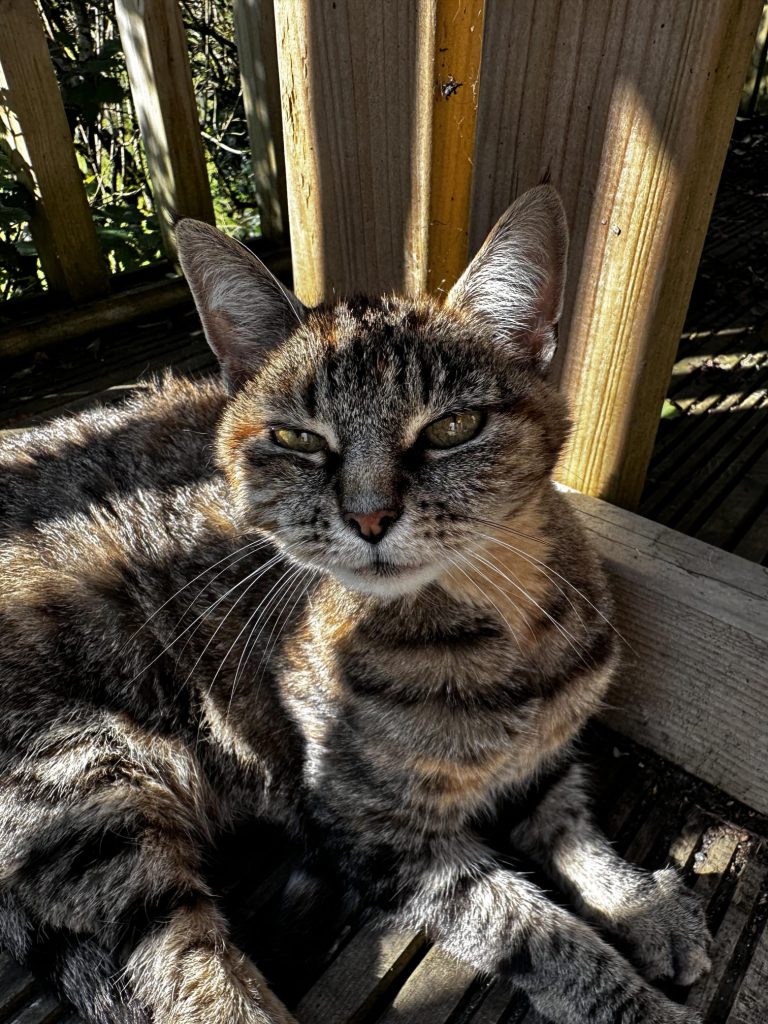 Next we have Squeak, he is our black and white boy, he was a rescue and he can be a bit shy and timid, he will often greet you in the car park or be found in the barn having a snooze.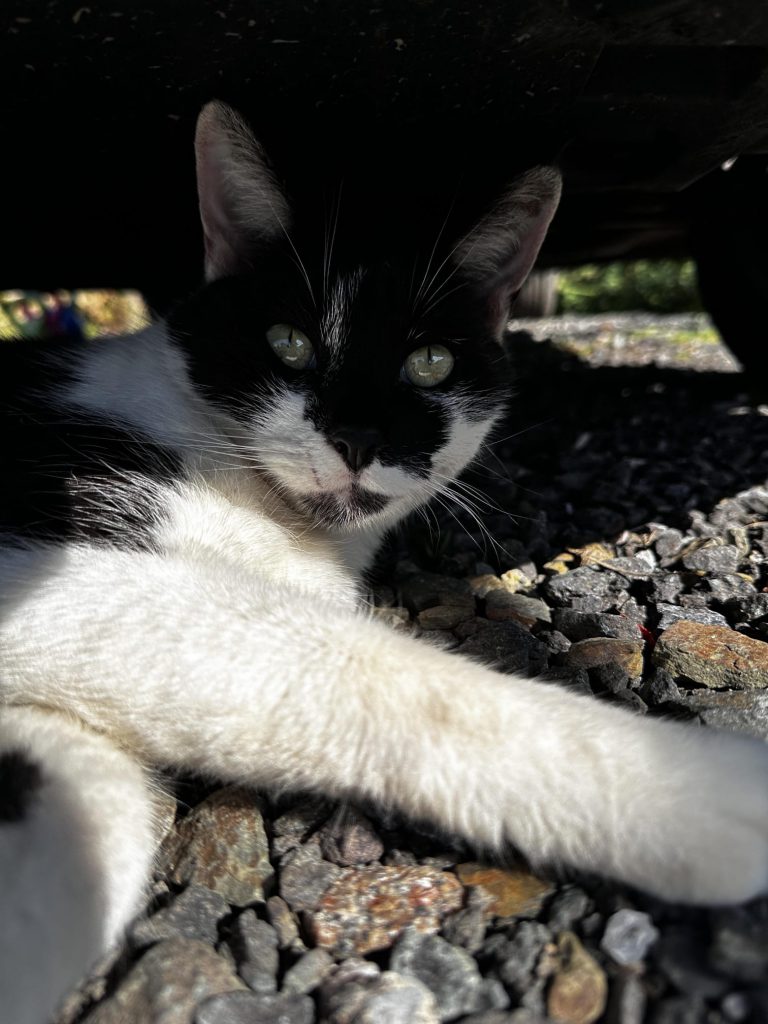 Next up is Sirius, he is our tabby looking short haired boy. He is very curious and will often be found on customers laps enjoying a snooze. He is one of the 4 kittens we have that are all related, he is by far the cheekiest and will often be trying to steal food.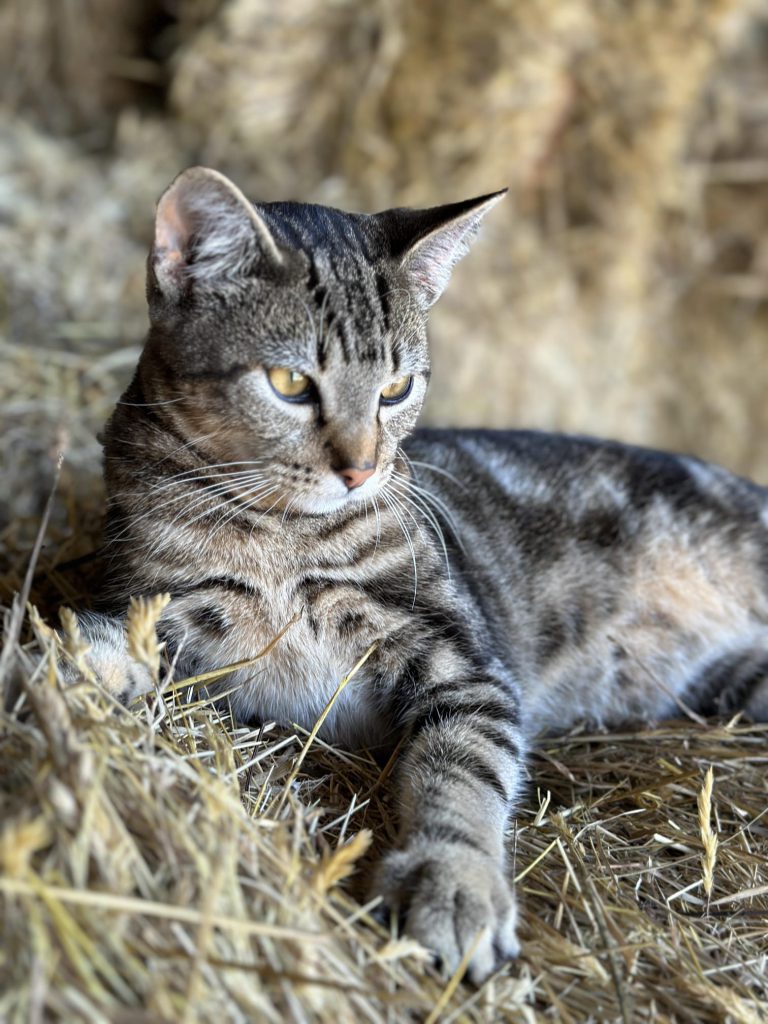 Masie next, she came with Sirius and is a loving and affectionate little girl. She is the lighter long haired of the 4 kittens and loves attention, although she is not so sure about the new kittens even though they are her brother and sister.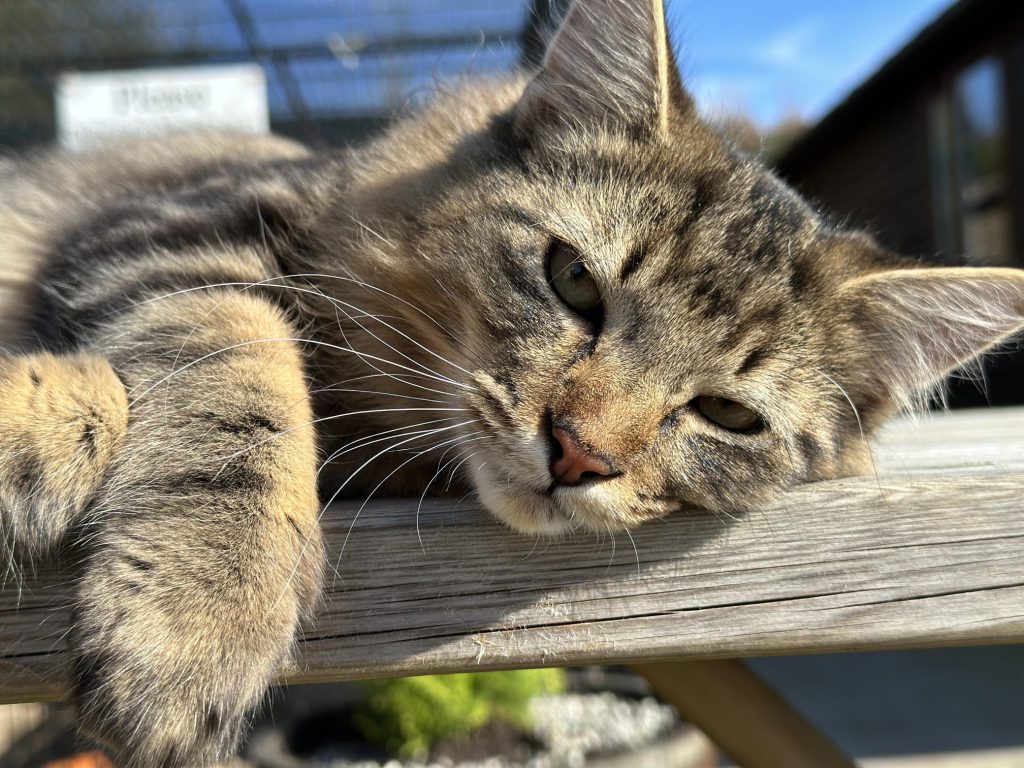 Up next we have Lucifer. Our long haired boy he is just so gorgeous, he is a little timid but will come and say hello anytime and will happily lay out in the sun. He loves a head scratch and will quite forcibly bop you for a cuddle.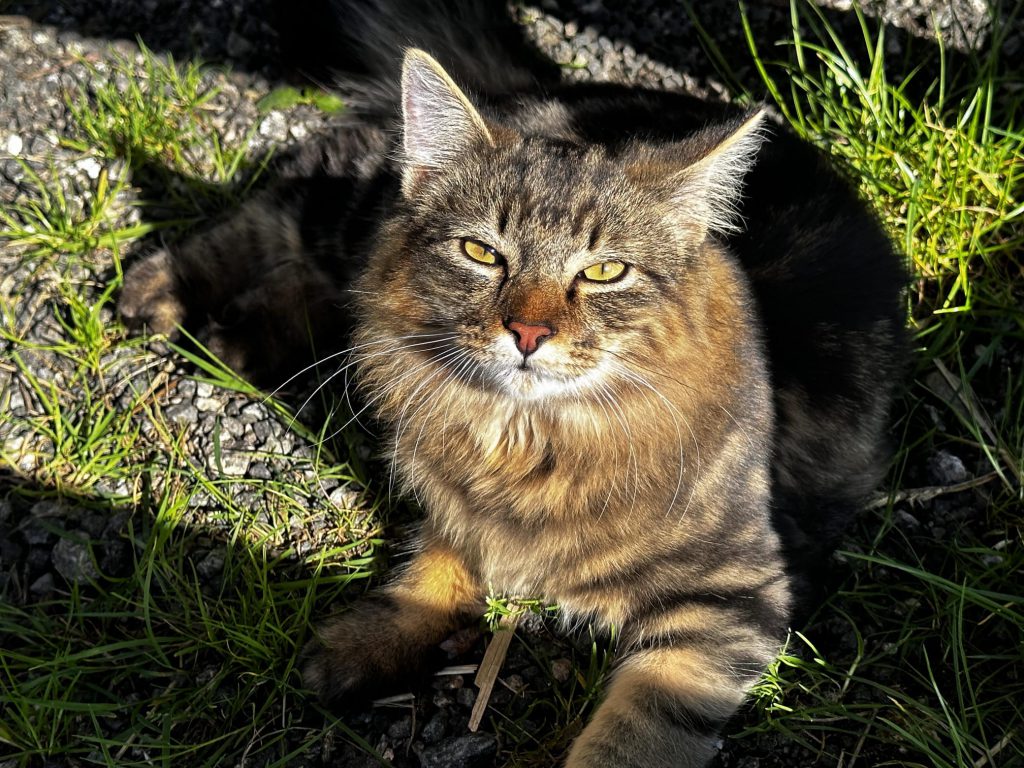 Finally we have Sinead. She is our short haired light girl, she is very sure of herself and also loves a cuddle. She loves to play with the toys especially a piece of string, she will happily follow that for hours!!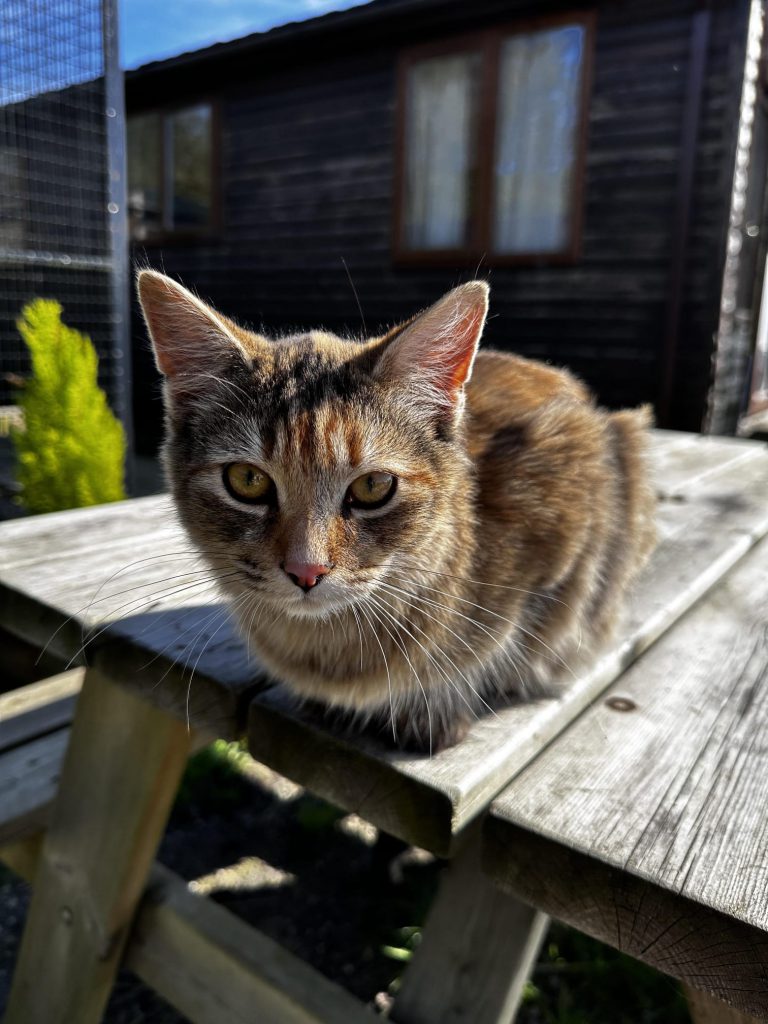 Sponsor your favourite cat!
Your sponsorship helps towards the care and maintenance of our lovely cats.
You will receive a certificate of sponsorship, a photo of your chosen cat & x1 free entry into our cat cafe.
A great gift for your cat loving friends & family.
Don't forget to like and follow us on Facebook!
@Paws & Purs Cat Café Cornwall
Address: Gemstone, Ninestones Farm Liskeard PL146SD
We do encourage you to book to make sure we have places available